Most everyone knows how much I love shopping….and carrying around a cool shopping bag makes it even more fun! Below are a series of shopping bags that are hilarious while communicating some great messages. Would you carry any of these shopping bags around town?
Warning: some are NSFW!
Hope you got a giggle out of today's post!!
Glamorously yours,
Christine xoxo
I readily admit that I do NOT watch "Keeping up with the Kardashians" (or whatever the show is called?) but I will admit that the sisters are pretty glamorous looking. So I thought we should take a peek into their closets for today's Glamour Friday post!!!
Kim's Closet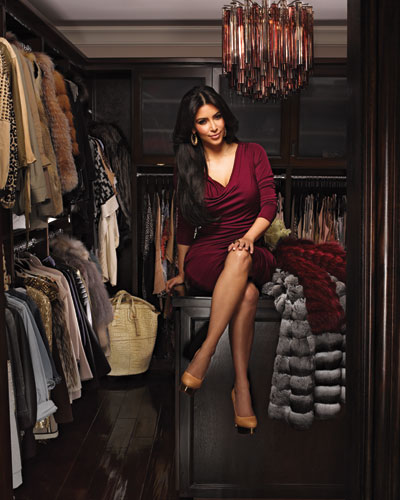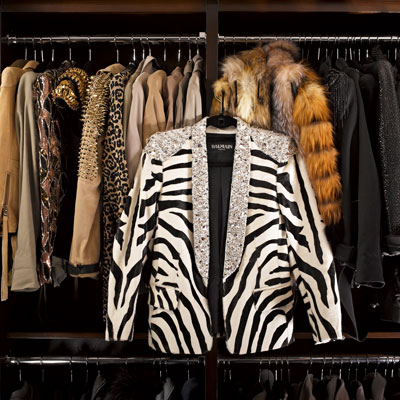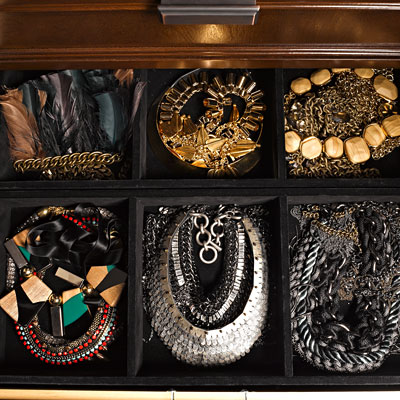 Here are some of Kim's tips on organizing a glamorous closet: "Always use the same style of hangers throughout," she says. Dresses are arranged long to short, and jackets are sorted by texture. And to create a boutique-like vibe, she likes to "showcase the most beautiful" pieces. She also says to "hide T-shirts in a cupboard or drawer. It's so hard to keep them nicely folded." Finally, toss anything that doesn't fit. "I sell those pieces on eBay and donate the proceeds," she says.
Khloe's Closet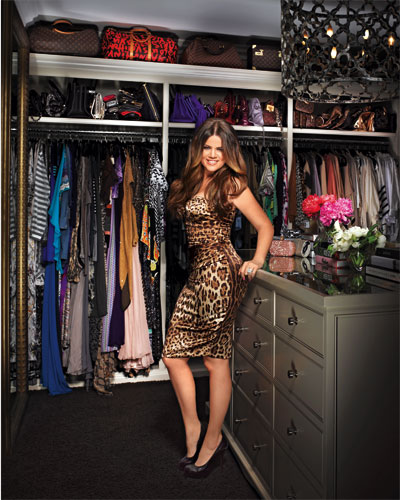 I do love that stunning chandelier hanging in her closet

Now this is heaven!!!! Shoe Heaven!!!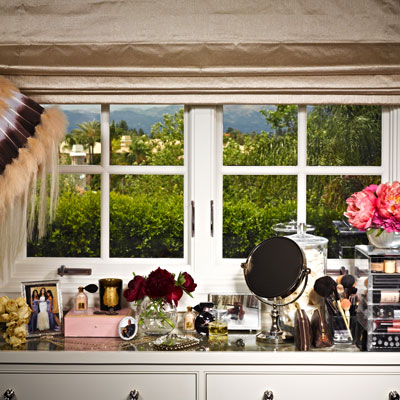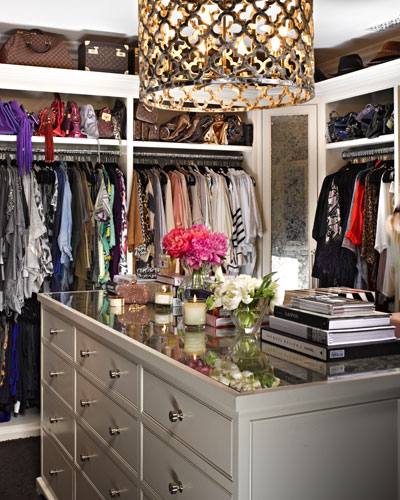 Kourtney's Closet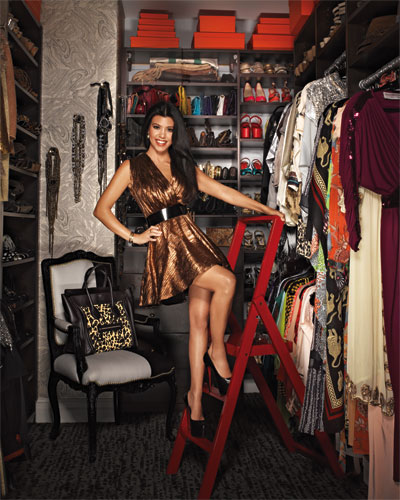 What's a closet without a few orange Hermes boxes!!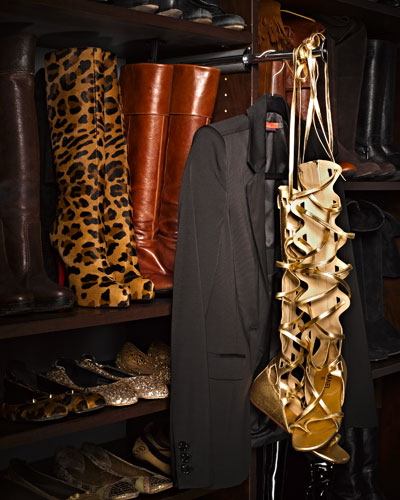 I want those leopard print boots!!!
Apparently there are more than 100 pairs of Louboutins between the 3 sister closets – crazy!!
Which closet is your favourite? Think I'm lusting after Khloe's closet!! It's a Glam Slam for me!!
Have a wonderful weekend!!
Glamorously yours,
Christine xoxo
All Photos from www.Instyle.com
Glamour Fridays are back!!!  I don't know about you, but I certainly missed researching and writing these posts about glamorous rooms.  Because here on the Glam Blog – it is all about adding glamour into your home!!
This living room is a GLAM SLAM for so many reasons:
Gorgeous blue tufted sofa with gold accent via the cushions

The zebra rug — hello, everyone needs some zebra or animal print in their home!

Black painted fireplace — how dramatic is that?  Love, love, love it!!

Grey painted walls that act as the perfect neutral background for all the exciting furniture and accessories

Gorgeous brass lamps with black lampshades

Stunning silk drapery framing the large windows

The fantastic tub chairs wrapped in that beautiful chinoiserie fabric

And last, the lovely glass coffee table.
What do you think?  GLAM SLAM or total SHAM?  Have a great weekend!!
Glamorously yours,
Christine
xoxo
Congratulations Dayna!!! You won the Glam Blog Giveaway for the $100.00 gift certificate from InVU!! I will be forwarding your email to InVU and they will contact you on picking up your gift certificate! Enjoy!!!
Thanks to all of you for sending in your comments. I hope InVU was able to inspire you with some gorgeous decorating themes this season. Hoping to have another giveaway next month!!! So stay tuned!
Glamorously yours,
Christine xoxo